Find your place in the North East Cheer Family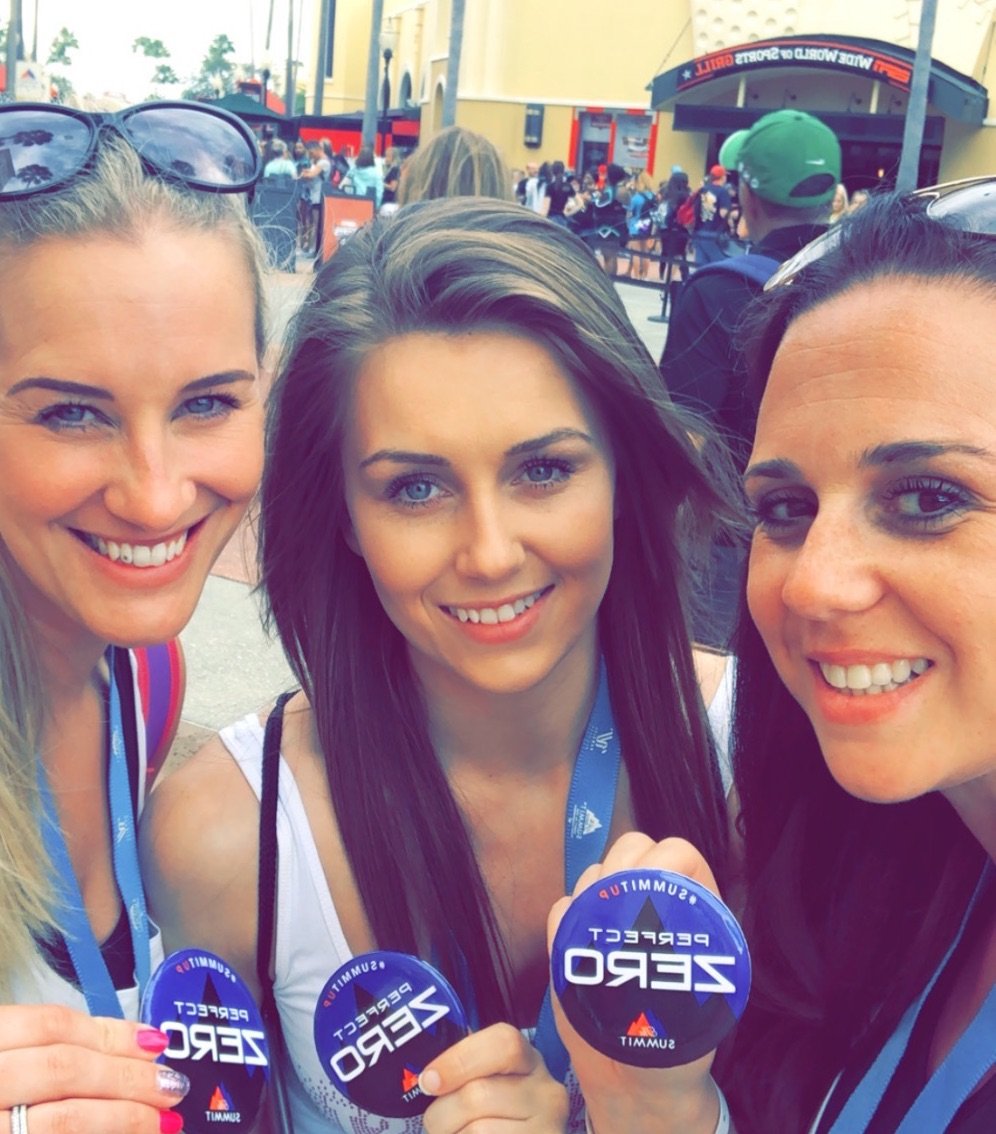 There is a place for everyone at North East Cheer. Simply register your interest and we will help you find best team or class for you! We look forward to seeing you in the gym...
Beginner Classes: Cheerleading, Tumbling & Gymnastics
Our recreational (beginner) classes are the perfect place to start for children who would like to give cheerleading, tumbling or gymnastics a go.
Our beginner classes cover all of the basics of cheerleading including stunts, tumbling, jumps and dance, with full use of our training space. Our gymnastics, tumbling and stretch classes offer fundamental training in balance, strength and flexibility.
Our beginner classes run at The Urban Factory (our HQ), the Parks North Tyneside and our new location, the Tansy Centre Sunderland.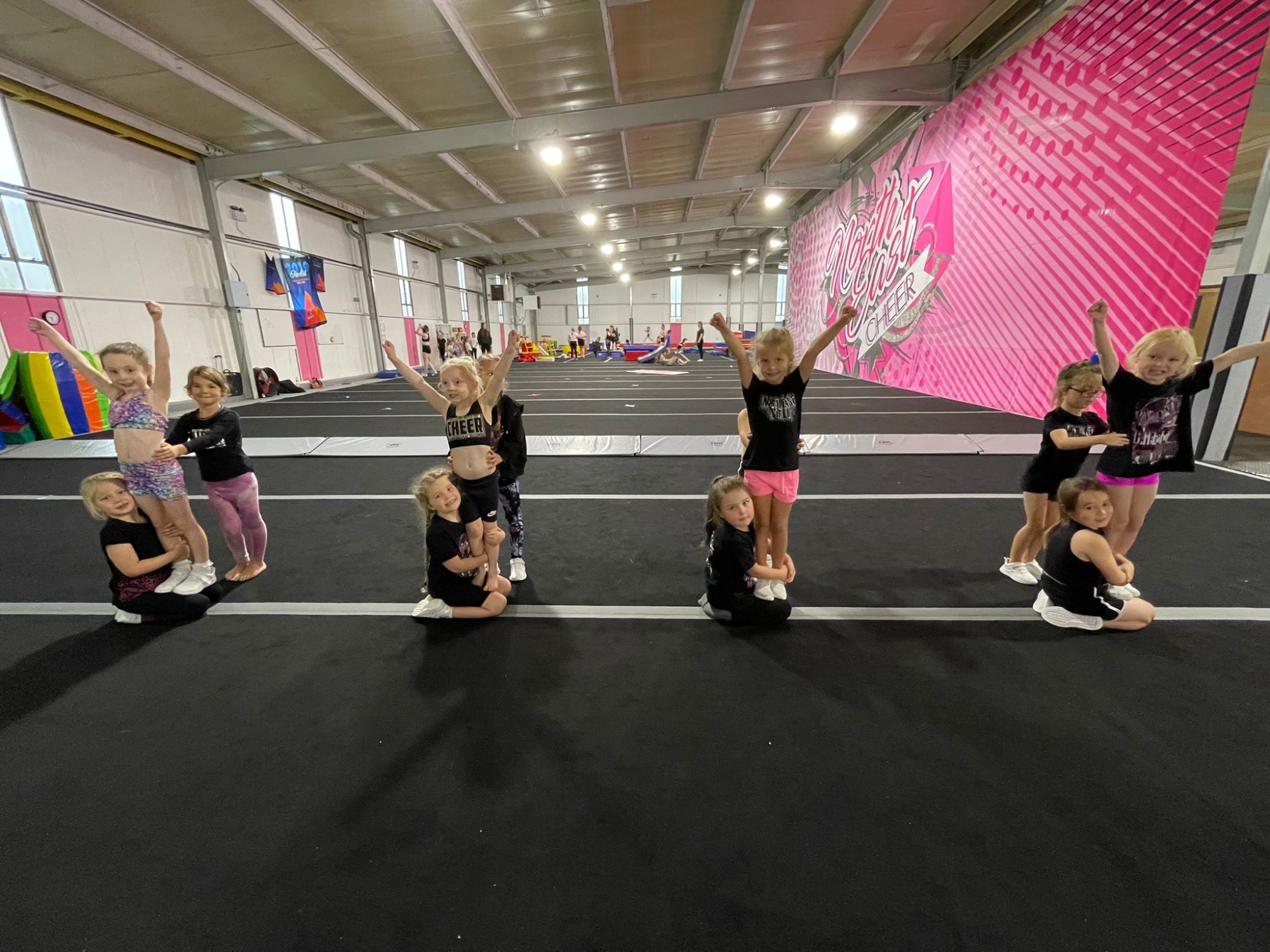 Our novice cheer teams are the first steps in competitive cheerleading. There is no entry level requirement for these teams. Our novice cheer teams are for athletes aged 4 - 8 years.
These teams will attend 2 local friendly competitions which introduce them to the world of competitive cheerleading.
Our novice classes run at The Urban Factory (our HQ) and the Parks North Tyneside.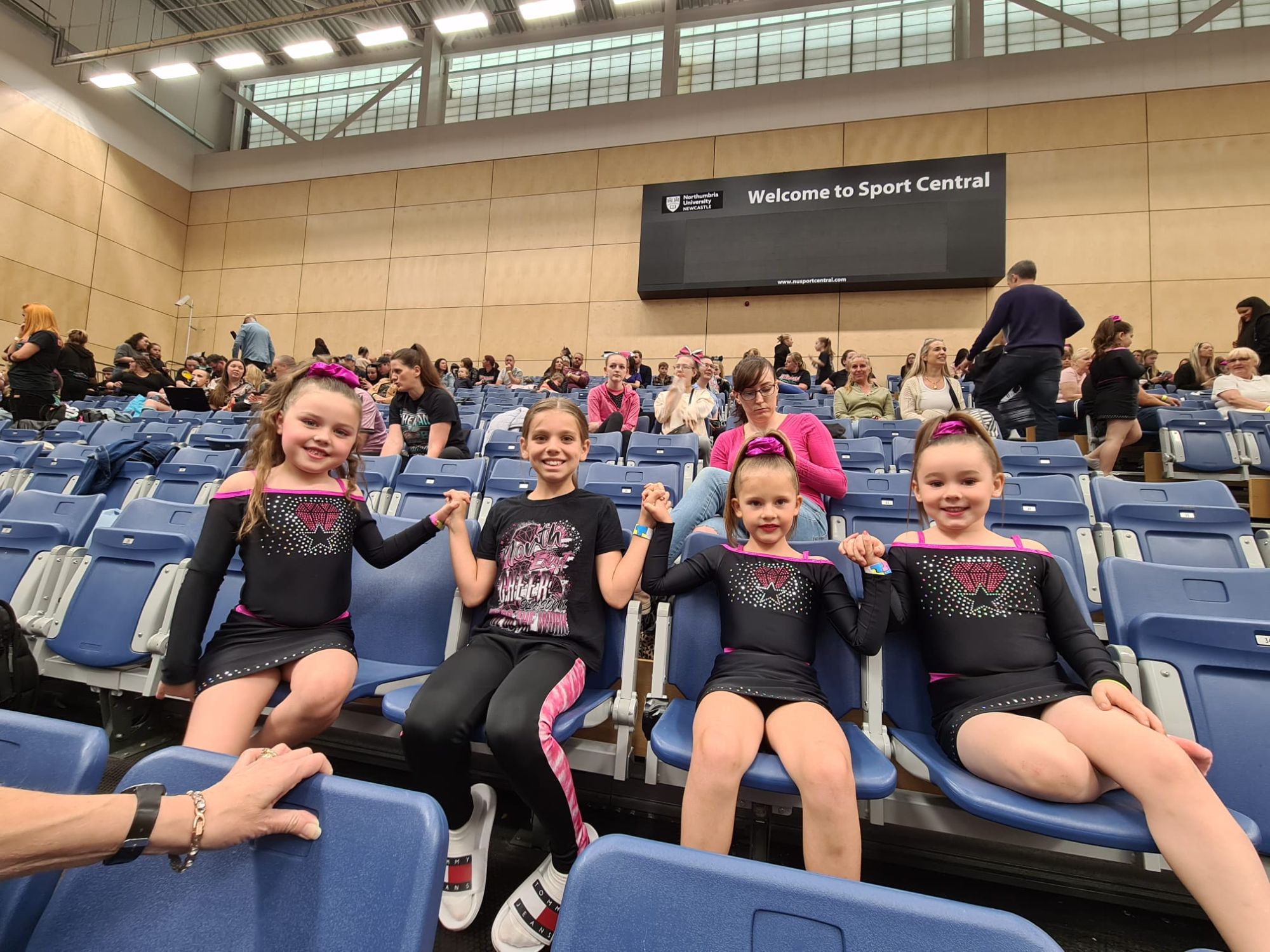 Our prep teams are perfect for budding athletes who want to take their cheerleading more seriously and start to become involved in the wider cheerleading community.
Prep teams are our next step from novice and since they are slightly more competitive, there is a requirement that you know some basic skills beforehand. Unlike our recreational and novice teams.
Prep teams will train once per week (90 minutes - 2 hour session) in preparation for 2 local competitions. Our prep teams are also sometimes given the opportunity to attend competitons further away.
Our Prep classes run at The Urban Factory (our HQ).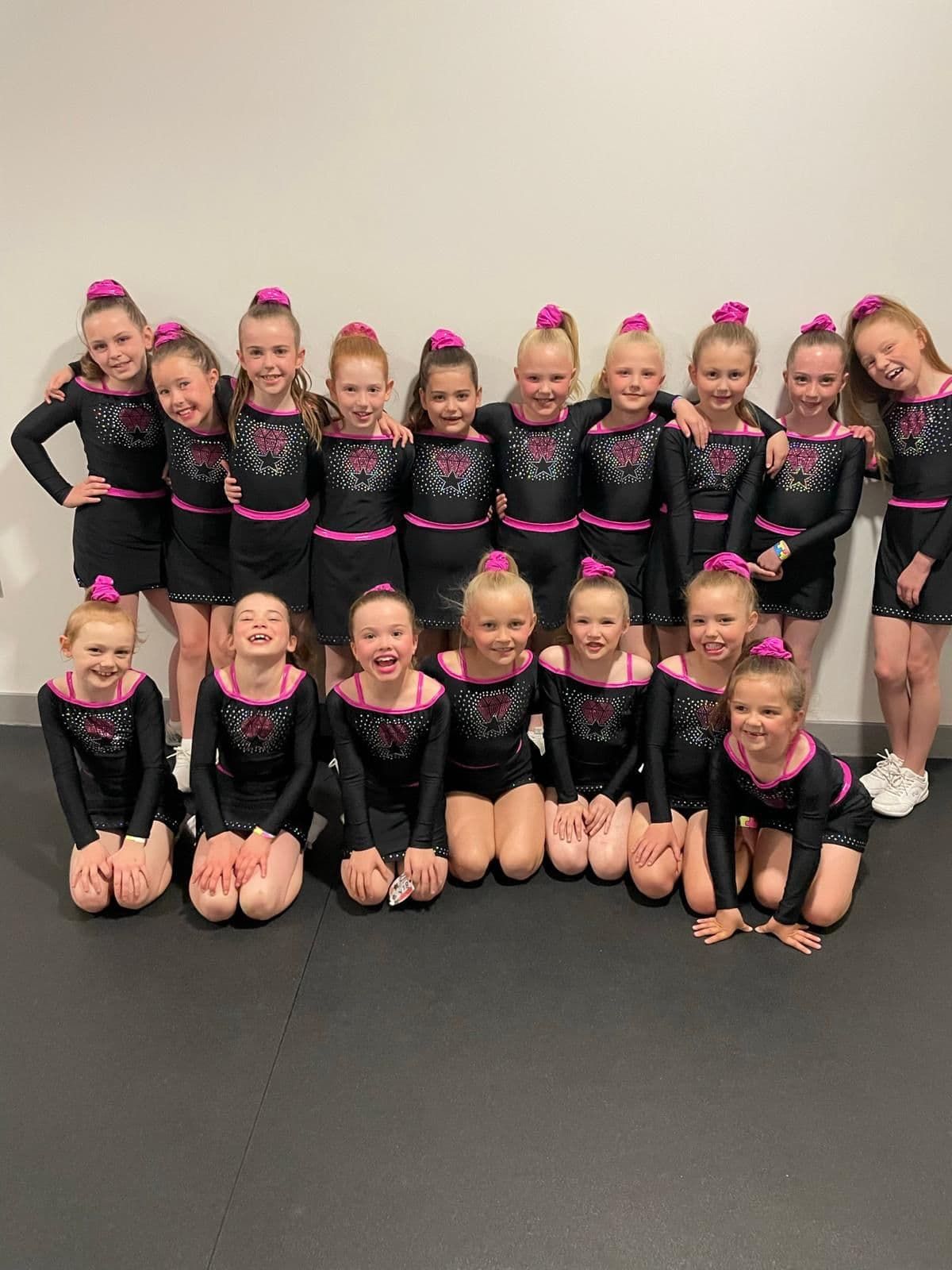 Our Tumble Academy is our dedicated tumble programme for those wishing to focus on tumbling as a gymnastic discipline or for cheerleaders who want to progress to advanced tumble skills.
You do not need to be an athlete at North East Cheer to attend these classes.
Our Tumble Academy offers training from levels 1 through to 6, starting with basic rolls and cartwheels and progressing to advanced tumbles such as handsprings, somersaults and twists.
Our Tumble classes run at The Urban Factory (our HQ).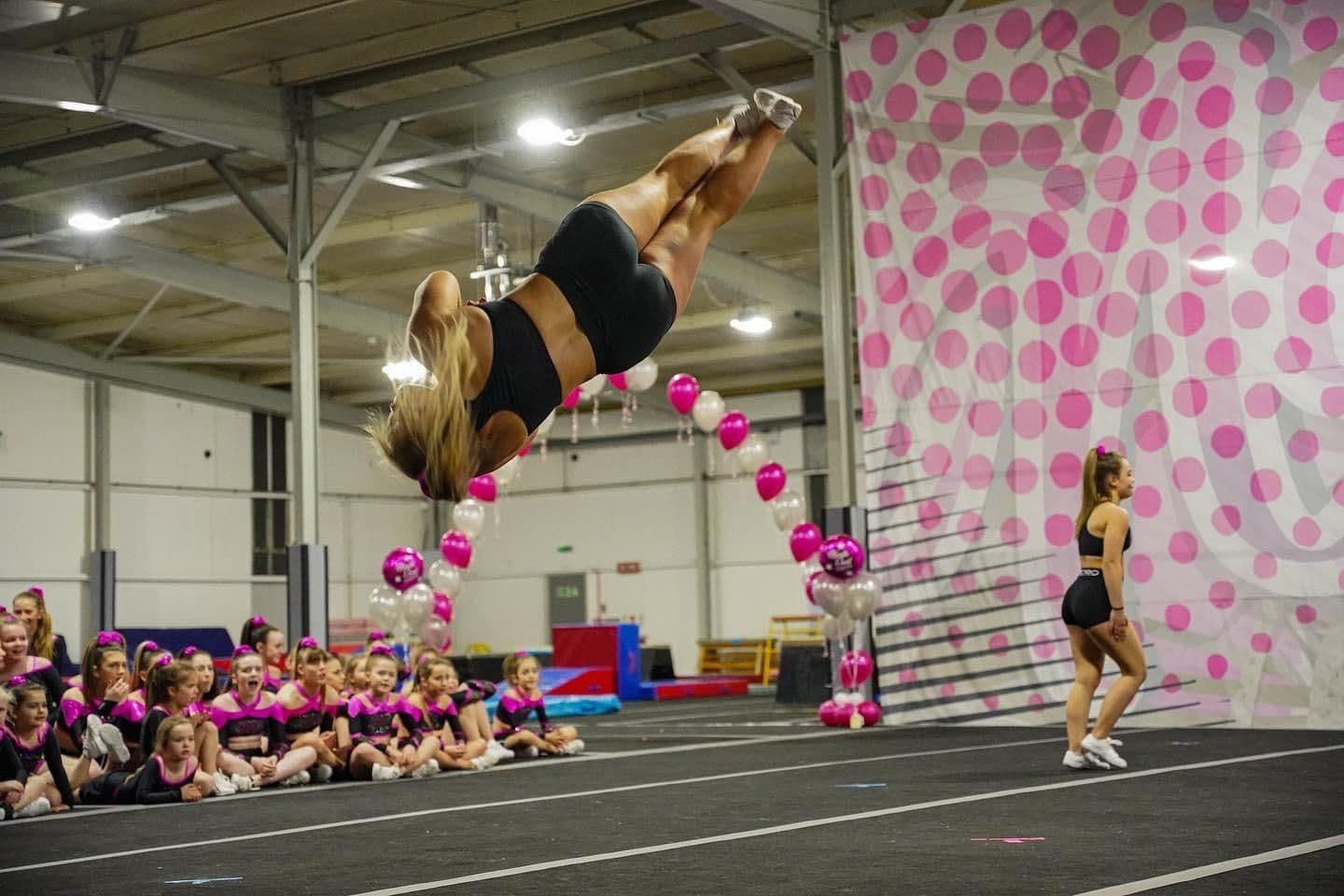 Our Elite Teams at North East Cheer require a higher level of experience and dedication than our Novice and Prep Teams.
These teams will compete anywhere between 3 and 5 times per season and at least one of these competitions will involve travelling within the UK.
It requires a high level of commitment to be placed on one of our Elite Teams as you will be representing North East Cheer at a high level.
Our Elite classes run at The Urban Factory (our HQ).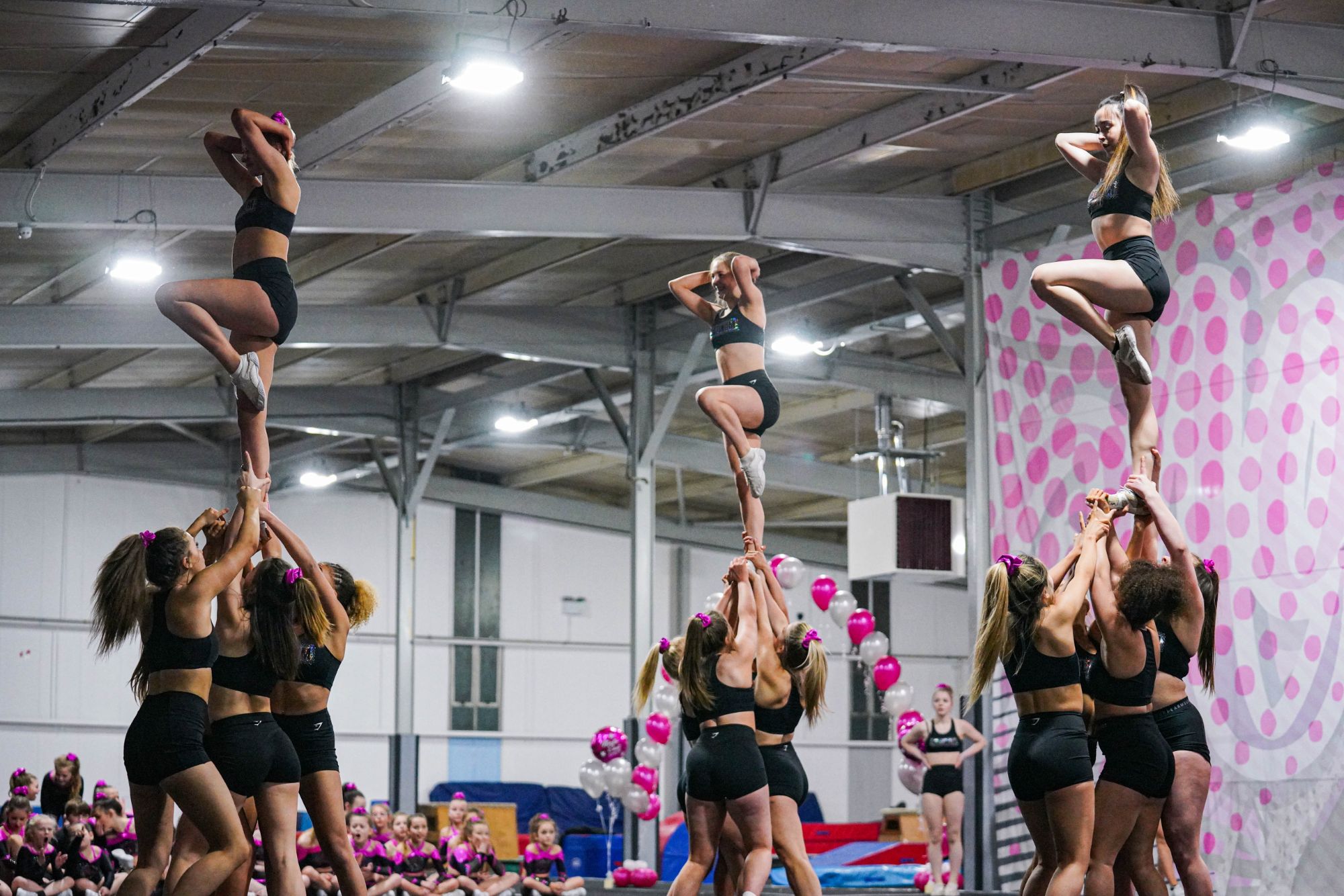 Our International cheerleading teams compete at a world class level and require the highest level of commitment and dedication to the sport.
Training sessions are once or twice per week depending on the team.
International teams at North East Cheer will be pursuing bids at The Summit or World Championships. Over the years we have multiple teams qualify to compete abroad.
International Teams may also be given an opportunity to compete at European based competitions.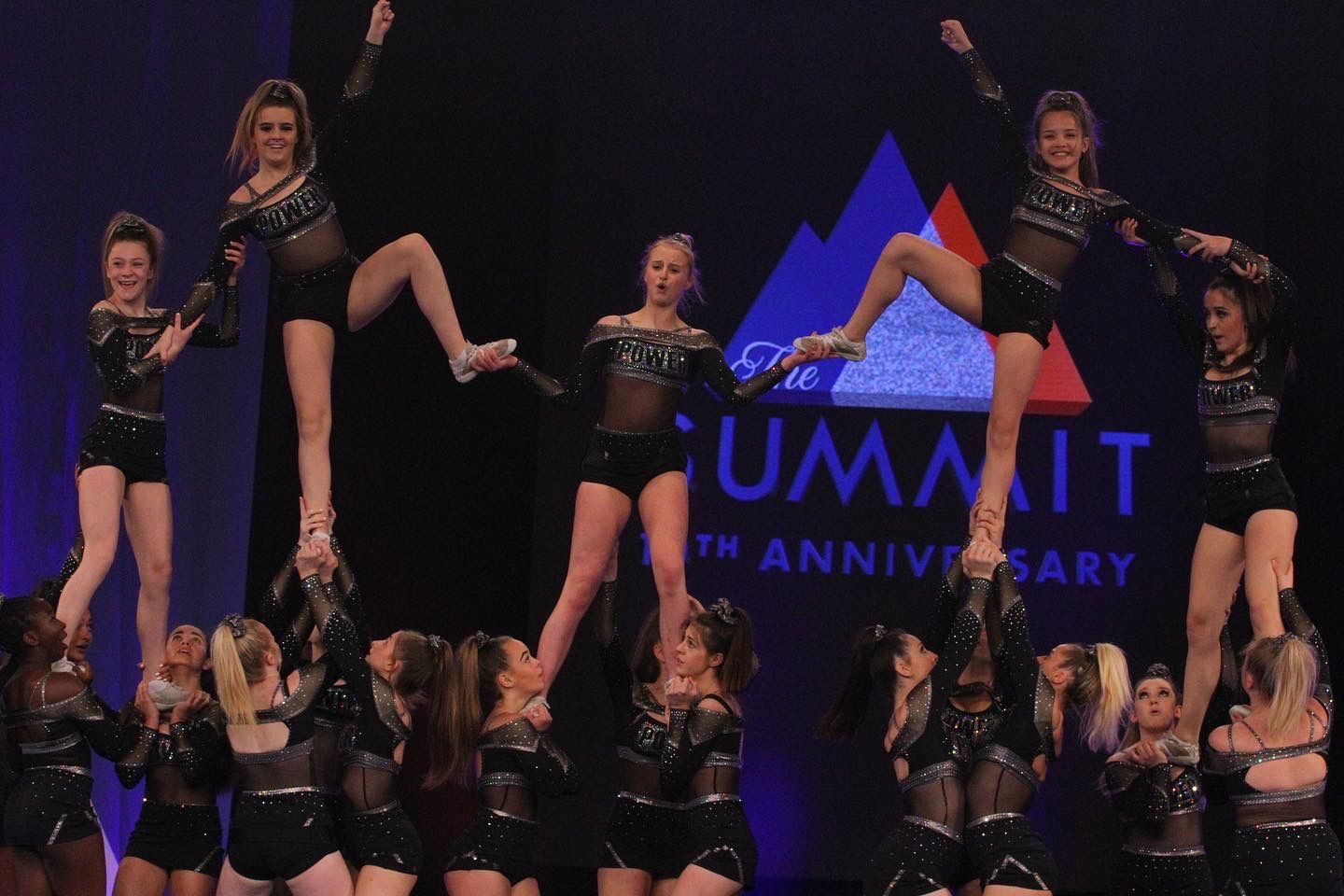 What are you waiting for?